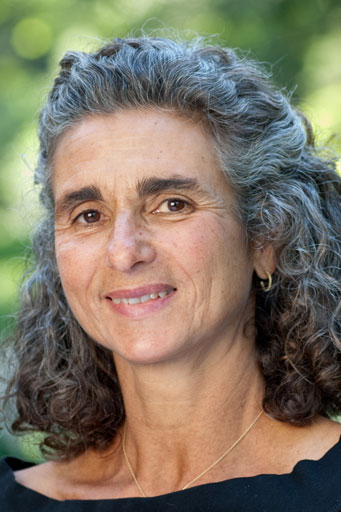 Nora moved to Westport in 1986 with her husband Alex and their oldest child Julia. Since that time Nora has been a full-time mother, wife and community volunteer while her husband has commuted to Manhattan where he works as a commercial real estate broker. Their three children all graduated from Staples High School. Julia is now a graduate student in the school of social work at the University of Denver, Samantha is a junior at NYU and currently spending the semester in Shanghai, and John is a freshman at the University of Vermont.
Nora has been involved in the community since moving to Westport, joining New Neighbors and the Westport Young Women's League.  As her children entered the school system, she became an active volunteer and held leadership positions in the various school PTA's—serving on the executive board at Coleytown Elementary and as Co-president at Coleytown Middle School, Staples High School and the PTA Council.  She was also a member of the Westport Youth Commission. She currently volunteers at Mercy Learning Center in Bridgeport, teaching English as a second language.
A lover of the outdoors, Nora can be seen throughout the year participating in various activities including rowing, biking, fishing and boating on the Sound and, simply walking at Compo Beach, even in the dead of winter. The environment is something that she holds dear, and she feels strongly that it is our responsibility as a community to cherish and preserve the wonderful natural resources in Westport.
Nora's involvement in educational issues for the past 10 years has given her valuable insight into the issues that concern Westport families. Now she is looking for a new personal challenge where she can continue to give back to the community that has been her home for the past 22 years.
After her graduation from Barnard College, Nora worked for several years as a market researcher—experience that has served her well in her ability to methodically investigate and learn about new things. She is very excited about the opportunity to learn more about the challenging planning and zoning issues impacting Westport, and she looks forward to participating in decisions that will help the town remain a very special place to live.